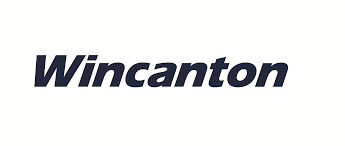 Wincanton plc (LON:WIN – Get Free Report) crossed below its 200-day moving average during trading on Thursday . The stock has a 200-day moving average of GBX 235.23 ($2.94) and traded as low as GBX 233.50 ($2.92). Wincanton shares last traded at GBX 242.50 ($3.03), with a volume of 63,859 shares.
Wall Street Analysts Forecast Growth
Separately, Numis Securities reiterated a "buy" rating and set a GBX 365 ($4.57) target price on shares of Wincanton in a research note on Monday, May 22nd.
Check Out Our Latest Report on WIN
Wincanton Stock Performance
Want More Great Investing Ideas?
The company has a market capitalization of £306.37 million, a PE ratio of 911.11 and a beta of 0.59. The company has a debt-to-equity ratio of 349.24, a quick ratio of 0.66 and a current ratio of 0.56. The company has a 50 day moving average price of GBX 238.95 and a 200 day moving average price of GBX 234.70.
Wincanton Company Profile
Wincanton plc, together with its subsidiaries, provides a range of outsourced and integrated supply chain solutions in the United Kingdom and Ireland. It offers business critical services, including storage, handling and distribution, eFulfilment, retailer, home delivery, fleet and transport management, and network optimization.
Featured Stories
Receive News & Ratings for Wincanton Daily - Enter your email address below to receive a concise daily summary of the latest news and analysts' ratings for Wincanton and related companies with MarketBeat.com's FREE daily email newsletter.