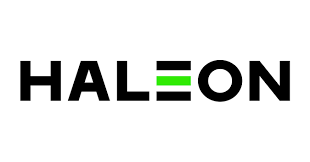 Haleon plc (LON:HLN – Get Free Report)'s share price was up 0.4% on Friday . The company traded as high as GBX 333.60 ($4.17) and last traded at GBX 329.70 ($4.13). Approximately 25,759,421 shares were traded during mid-day trading, an increase of 94% from the average daily volume of 13,310,838 shares. The stock had previously closed at GBX 328.50 ($4.11).
Wall Street Analyst Weigh In
HLN has been the subject of several recent research reports. Deutsche Bank Aktiengesellschaft decreased their target price on shares of Haleon from GBX 350 ($4.38) to GBX 340 ($4.25) in a research report on Tuesday, July 4th. Barclays decreased their price objective on Haleon from GBX 400 ($5.01) to GBX 378 ($4.73) in a report on Tuesday, July 4th. Morgan Stanley decreased their price objective on Haleon from GBX 375 ($4.69) to GBX 370 ($4.63) in a report on Wednesday, August 9th. Finally, Credit Suisse Group decreased their price objective on Haleon from GBX 390 ($4.88) to GBX 387 ($4.84) in a report on Wednesday, August 9th. One research analyst has rated the stock with a sell rating, four have issued a hold rating and two have given a buy rating to the company's stock. According to data from MarketBeat.com, the stock presently has an average rating of "Hold" and an average price target of GBX 329.90 ($4.13).
Check Out Our Latest Report on Haleon
Haleon Price Performance
Want More Great Investing Ideas?
The company has a quick ratio of 0.93, a current ratio of 0.84 and a debt-to-equity ratio of 60.84. The stock has a market cap of £30.43 billion and a P/E ratio of 2,536.15. The business's 50-day simple moving average is GBX 325.03 and its two-hundred day simple moving average is GBX 328.64.
Haleon Cuts Dividend
The company also recently declared a dividend, which will be paid on Thursday, October 5th. Shareholders of record on Thursday, August 24th will be issued a GBX 1.80 ($0.02) dividend. This represents a yield of 0.55%. The ex-dividend date of this dividend is Thursday, August 24th. Haleon's payout ratio is 3,076.92%.
Haleon Company Profile
Haleon plc, together with its subsidiaries, engages in the research, development, manufacture, and sale of various consumer healthcare products in North America, Europe, the Middle East, Africa, Latin America, and the Asia Pacific. The company provides oral health, pain relief, respiratory health, digestive health, and other products, as well as vitamins, minerals, and supplements.
Further Reading
Receive News & Ratings for Haleon Daily - Enter your email address below to receive a concise daily summary of the latest news and analysts' ratings for Haleon and related companies with MarketBeat.com's FREE daily email newsletter.