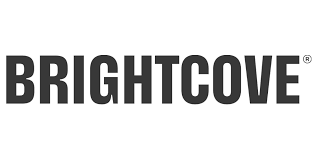 Brightcove Inc. (NASDAQ:BCOV – Get Free Report) saw a large increase in short interest in the month of August. As of August 31st, there was short interest totalling 276,800 shares, an increase of 14.8% from the August 15th total of 241,100 shares. Based on an average daily volume of 164,400 shares, the short-interest ratio is presently 1.7 days.
Brightcove Stock Down 1.3 %
Shares of BCOV stock opened at $3.70 on Friday. The business's fifty day moving average is $3.93 and its 200 day moving average is $4.11. The stock has a market cap of $160.03 million, a price-to-earnings ratio of -6.27 and a beta of 0.78. Brightcove has a twelve month low of $3.28 and a twelve month high of $7.39.
Brightcove (NASDAQ:BCOV – Get Free Report) last issued its quarterly earnings results on Wednesday, August 2nd. The software maker reported ($0.07) earnings per share (EPS) for the quarter, topping the consensus estimate of ($0.10) by $0.03. Brightcove had a negative net margin of 12.31% and a negative return on equity of 18.63%. The company had revenue of $50.99 million during the quarter, compared to analyst estimates of $50.85 million. Equities research analysts expect that Brightcove will post -0.36 earnings per share for the current fiscal year.
Analysts Set New Price Targets
Want More Great Investing Ideas?
Several analysts recently weighed in on BCOV shares.
StockNews.com
began coverage on shares of Brightcove in a report on Thursday, August 17th. They issued a "buy" rating on the stock. Rosenblatt Securities reiterated a "buy" rating and set a $9.00 price target on shares of Brightcove in a research report on Tuesday, August 1st. Finally, Lake Street Capital upgraded shares of Brightcove from a "hold" rating to a "buy" rating and raised their price objective for the stock from $4.50 to $5.00 in a report on Monday, July 31st.
View Our Latest Research Report on Brightcove
Insider Activity at Brightcove
In other Brightcove news, major shareholder Edenbrook Capital, Llc acquired 22,500 shares of the company's stock in a transaction on Tuesday, July 11th. The stock was acquired at an average price of $4.01 per share, for a total transaction of $90,225.00. Following the acquisition, the insider now owns 6,159,905 shares in the company, valued at approximately $24,701,219.05. The acquisition was disclosed in a legal filing with the SEC, which is accessible through this hyperlink. Insiders have acquired a total of 97,473 shares of company stock worth $379,564 in the last 90 days. Company insiders own 3.70% of the company's stock.
Hedge Funds Weigh In On Brightcove
Several large investors have recently made changes to their positions in BCOV. Tower Research Capital LLC TRC boosted its holdings in Brightcove by 386.1% in the first quarter. Tower Research Capital LLC TRC now owns 6,237 shares of the software maker's stock worth $28,000 after acquiring an additional 4,954 shares in the last quarter. Citigroup Inc. purchased a new stake in Brightcove during the second quarter valued at approximately $52,000. Jane Street Group LLC purchased a new position in Brightcove during the fourth quarter valued at $53,000. Wells Fargo & Company MN grew its holdings in Brightcove by 109.5% during the second quarter. Wells Fargo & Company MN now owns 16,446 shares of the software maker's stock valued at $66,000 after purchasing an additional 8,597 shares during the period. Finally, Walleye Capital LLC purchased a new stake in Brightcove in the second quarter worth about $66,000. 85.68% of the stock is currently owned by hedge funds and other institutional investors.
Brightcove Company Profile
Brightcove Inc provides cloud-based streaming services. Its flagship product includes Video Cloud, an online video streaming platform that enables its customers to distribute high-quality video to internet-connected devices. The company also offers Brightcove Live, a solution for live streaming; Brightcove Beacon, an application that enables companies to launch over-the-top video experiences of multiple monetization models; Brightcove Player, a cloud-based technology for creating and managing video experiences; Zencoder, a cloud-based video encoding technology; and Brightcove Audience Insights, a business intelligence platform that provides actionable intelligence on viewers and subscribers.
Featured Stories
Receive News & Ratings for Brightcove Daily - Enter your email address below to receive a concise daily summary of the latest news and analysts' ratings for Brightcove and related companies with MarketBeat.com's FREE daily email newsletter.