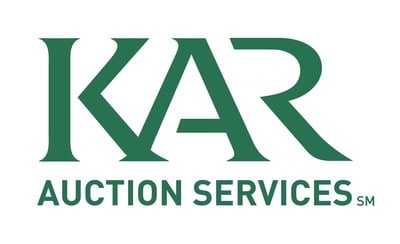 OPENLANE, Inc. (NYSE:KAR – Get Free Report) saw a large drop in short interest in August. As of August 31st, there was short interest totalling 3,570,000 shares, a drop of 17.9% from the August 15th total of 4,350,000 shares. Currently, 3.3% of the shares of the stock are short sold. Based on an average daily volume of 575,600 shares, the short-interest ratio is presently 6.2 days.
Wall Street Analyst Weigh In
A number of brokerages have weighed in on KAR. StockNews.com started coverage on shares of OPENLANE in a research report on Thursday, August 17th. They issued a "hold" rating on the stock. Bank of America boosted their price objective on OPENLANE from $15.00 to $17.00 in a research report on Thursday, July 6th. Finally, Barrington Research reiterated an "outperform" rating and issued a $25.00 target price on shares of OPENLANE in a research report on Friday, August 11th. One investment analyst has rated the stock with a sell rating, two have given a hold rating and two have given a buy rating to the stock. According to data from MarketBeat.com, the company presently has an average rating of "Hold" and a consensus target price of $19.00.
Check Out Our Latest Research Report on KAR
Institutional Investors Weigh In On OPENLANE
Want More Great Investing Ideas?
Several institutional investors and hedge funds have recently made changes to their positions in the business. Clear Street Markets LLC bought a new position in shares of OPENLANE during the 4th quarter worth approximately $87,000. HRT Financial LP bought a new position in OPENLANE during the fourth quarter worth $1,423,000. Keeley Teton Advisors LLC boosted its stake in OPENLANE by 13.3% during the first quarter. Keeley Teton Advisors LLC now owns 109,600 shares of the specialty retailer's stock worth $1,499,000 after acquiring an additional 12,900 shares in the last quarter. Capula Management Ltd acquired a new stake in OPENLANE in the first quarter worth $513,000. Finally, Shufro Rose & Co. LLC increased its stake in OPENLANE by 1.2% in the first quarter. Shufro Rose & Co. LLC now owns 757,284 shares of the specialty retailer's stock valued at $10,360,000 after purchasing an additional 9,033 shares in the last quarter. Institutional investors own 99.76% of the company's stock.
OPENLANE Price Performance
OPENLANE stock opened at $15.56 on Friday. The company has a debt-to-equity ratio of 0.15, a current ratio of 1.17 and a quick ratio of 1.17. OPENLANE has a one year low of $11.15 and a one year high of $16.49. The stock's 50 day moving average is $15.47 and its 200 day moving average is $14.69. The firm has a market cap of $1.70 billion, a P/E ratio of -8.50, a P/E/G ratio of 0.79 and a beta of 1.43.
OPENLANE (NYSE:KAR – Get Free Report) last released its earnings results on Thursday, August 3rd. The specialty retailer reported $0.25 earnings per share (EPS) for the quarter, beating the consensus estimate of $0.14 by $0.11. OPENLANE had a negative net margin of 9.34% and a positive return on equity of 7.81%. The business had revenue of $416.90 million for the quarter, compared to analyst estimates of $419.64 million. During the same quarter in the previous year, the business earned ($0.04) earnings per share. OPENLANE's revenue for the quarter was up 8.5% on a year-over-year basis. As a group, research analysts expect that OPENLANE will post 0.63 EPS for the current year.
OPENLANE Company Profile
OPENLANE, Inc, together with its subsidiaries, operates as a digital marketplace for used vehicles, which connects sellers and buyers in North America, Europe, the Philippines, and Uruguay. The company operates through two segments, Marketplace and Finance. The Marketplace segment offers digital marketplace services for buying and selling used vehicles.
Recommended Stories
Receive News & Ratings for OPENLANE Daily - Enter your email address below to receive a concise daily summary of the latest news and analysts' ratings for OPENLANE and related companies with MarketBeat.com's FREE daily email newsletter.