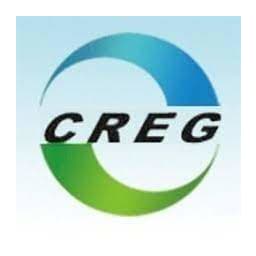 StockNews.com started coverage on shares of Smart Powerr (NASDAQ:CREG – Free Report) in a research report sent to investors on Wednesday morning. The brokerage issued a sell rating on the business services provider's stock.
Smart Powerr Stock Performance
CREG stock opened at $1.14 on Wednesday. Smart Powerr has a one year low of $1.00 and a one year high of $3.38. The company's fifty day moving average price is $1.26 and its 200-day moving average price is $1.54. The company has a market capitalization of $8.88 million, a PE ratio of -2.04 and a beta of 0.96.
Smart Powerr (NASDAQ:CREG – Get Free Report) last released its earnings results on Wednesday, June 21st. The business services provider reported ($0.01) EPS for the quarter.
Smart Powerr Company Profile
Want More Great Investing Ideas?
(
Get Free Report
)
Smart Powerr Corp. engages in the waste energy recycling business in China. The company provides energy saving and recovery facilities for various energy intensive industries; waste energy recycling systems for use in nonferrous metal plants; and clean-technology and energy-efficient solutions to reduce air pollution and energy shortage.
See Also
Receive News & Ratings for Smart Powerr Daily - Enter your email address below to receive a concise daily summary of the latest news and analysts' ratings for Smart Powerr and related companies with MarketBeat.com's FREE daily email newsletter.