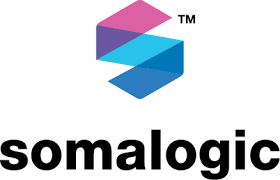 SomaLogic, Inc. (NASDAQ:SLGCW – Get Free Report) was the target of a significant decrease in short interest in August. As of August 31st, there was short interest totalling 7,700 shares, a decrease of 29.4% from the August 15th total of 10,900 shares. Based on an average trading volume of 4,500 shares, the short-interest ratio is currently 1.7 days.
SomaLogic Stock Performance
NASDAQ SLGCW traded up $0.03 on Friday, hitting $0.27. 1,800 shares of the stock were exchanged, compared to its average volume of 5,207. The business's fifty day moving average is $0.25 and its 200 day moving average is $0.31. SomaLogic has a 52 week low of $0.16 and a 52 week high of $0.79.
Institutional Investors Weigh In On SomaLogic
An institutional investor recently raised its position in SomaLogic stock. Point72 Asset Management L.P. grew its stake in SomaLogic, Inc. (NASDAQ:SLGCW – Free Report) by 7.8% during the 4th quarter, according to its most recent Form 13F filing with the Securities and Exchange Commission (SEC). The firm owned 1,366,501 shares of the company's stock after purchasing an additional 99,074 shares during the quarter. Point72 Asset Management L.P.'s holdings in SomaLogic were worth $547,000 as of its most recent SEC filing.
SomaLogic Company Profile
Want More Great Investing Ideas?
(
Get Free Report
)
SomaLogic, Inc operates as a protein biomarker discovery and clinical diagnostics company in the United States. It develops slow off-rate modified aptamers (SOMAmers), which are modified nucleic acid-based protein binding reagents that are specific for its cognate protein; and offers proprietary SomaScan services, which provide multiplex protein detection and quantification of protein levels in complex biological samples.
Recommended Stories
Receive News & Ratings for SomaLogic Daily - Enter your email address below to receive a concise daily summary of the latest news and analysts' ratings for SomaLogic and related companies with MarketBeat.com's FREE daily email newsletter.