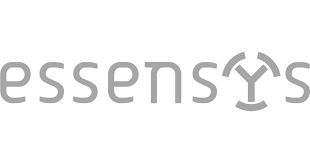 essensys plc (LON:ESYS – Get Free Report) shares hit a new 52-week low on Monday . The company traded as low as GBX 28 ($0.35) and last traded at GBX 28 ($0.35), with a volume of 10718 shares trading hands. The stock had previously closed at GBX 29.50 ($0.37).
essensys Stock Performance
The company has a market cap of £18.10 million, a price-to-earnings ratio of -133.33 and a beta of 0.43. The stock's fifty day simple moving average is GBX 32.06 and its two-hundred day simple moving average is GBX 44.61. The company has a debt-to-equity ratio of 8.72, a quick ratio of 3.01 and a current ratio of 3.05.
essensys Company Profile
essensys plc operates as a software and technology company in the United Kingdom and the United States of America. The company operates a software and technology platform that connects, controls, and automates digital services, as well as manages the critical infrastructure and business processes. It serves multi-site flexible workspace providers, commercial real estate providers, and multi-site landlords.
Recommended Stories
Receive News & Ratings for essensys Daily - Enter your email address below to receive a concise daily summary of the latest news and analysts' ratings for essensys and related companies with MarketBeat.com's FREE daily email newsletter.