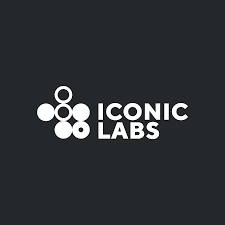 Iconic Labs Plc (LON:ICON – Get Free Report) hit a new 52-week low during trading on Monday . The company traded as low as GBX 12.85 ($0.16) and last traded at GBX 12.85 ($0.16), with a volume of 156371 shares changing hands. The stock had previously closed at GBX 14.25 ($0.18).
Iconic Labs Stock Performance
The company has a market cap of £632,220.00, a price-to-earnings ratio of -71.25 and a beta of 1.31. The company's fifty day moving average is GBX 4.90 and its two-hundred day moving average is GBX 1.66.
Iconic Labs Company Profile
Iconic Labs Plc engages in media and technology business, focuses providing online media; artificial intelligence; and big data gathering, processing, and analysis products. It is also involved in the trading activities. The company was formerly known as WideCells Group PLC and changed its name to Iconic Labs Plc in July 2019.
Recommended Stories
Receive News & Ratings for Iconic Labs Daily - Enter your email address below to receive a concise daily summary of the latest news and analysts' ratings for Iconic Labs and related companies with MarketBeat.com's FREE daily email newsletter.