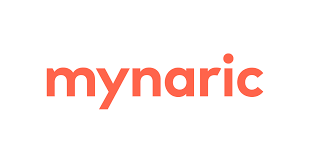 Mynaric AG (NASDAQ:MYNA – Get Free Report) was the recipient of a significant decrease in short interest during the month of August. As of August 31st, there was short interest totalling 5,600 shares, a decrease of 20.0% from the August 15th total of 7,000 shares. Based on an average trading volume of 4,200 shares, the short-interest ratio is currently 1.3 days.
Mynaric Price Performance
Shares of Mynaric stock traded down $0.27 during trading on Monday, hitting $4.55. 17,200 shares of the company's stock traded hands, compared to its average volume of 5,193. The company has a current ratio of 0.70, a quick ratio of 0.39 and a debt-to-equity ratio of 0.25. Mynaric has a 1 year low of $3.37 and a 1 year high of $7.74. The business has a 50-day simple moving average of $5.57 and a 200-day simple moving average of $6.10.
Institutional Investors Weigh In On Mynaric
A hedge fund recently bought a new stake in Mynaric stock. Atlas Capital Advisors LLC bought a new stake in Mynaric AG (NASDAQ:MYNA – Free Report) during the fourth quarter, according to the company in its most recent Form 13F filing with the Securities & Exchange Commission. The institutional investor bought 10,000 shares of the company's stock, valued at approximately $42,000. Hedge funds and other institutional investors own 4.48% of the company's stock.
About Mynaric
Want More Great Investing Ideas?
(
Get Free Report
)
Mynaric AG develops and manufactures advanced laser communication technology for long-distance data transmission between moving objects for wireless terrestrial, airborne, and space applications in the United States, Canada, and Belgium. The company offers CONDOR, an optical inter-satellite link flight terminal for satellite-to-satellite communications in space; and HAWK, an airborne flight terminal for air-to-air and air-to-ground links of airborne vehicles.
Further Reading
Receive News & Ratings for Mynaric Daily - Enter your email address below to receive a concise daily summary of the latest news and analysts' ratings for Mynaric and related companies with MarketBeat.com's FREE daily email newsletter.