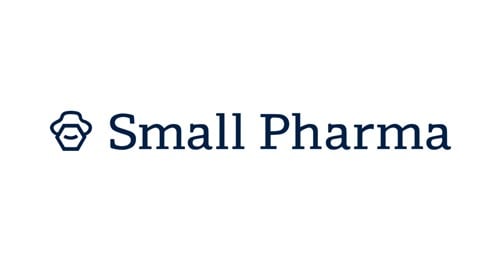 Small Pharma Inc. (CVE:DMT – Get Free Report) shares traded up 10.5% during trading on Monday . The company traded as high as C$0.11 and last traded at C$0.11. 253,750 shares changed hands during trading, an increase of 5% from the average session volume of 241,881 shares. The stock had previously closed at C$0.10.
Small Pharma Stock Up 10.5 %
The company has a debt-to-equity ratio of 4.57, a current ratio of 4.88 and a quick ratio of 6.28. The stock has a market cap of C$33.76 million, a PE ratio of -1.36 and a beta of 1.65. The business has a fifty day moving average of C$0.07 and a 200-day moving average of C$0.07.
Small Pharma (CVE:DMT – Get Free Report) last announced its quarterly earnings results on Thursday, July 27th. The company reported C($0.02) earnings per share (EPS) for the quarter, missing analysts' consensus estimates of C($0.01) by C($0.01). Equities research analysts anticipate that Small Pharma Inc. will post -0.05 earnings per share for the current year.
Insiders Place Their Bets
Want More Great Investing Ideas?
In other news, insider Peter David Rands sold 638,000 shares of the company's stock in a transaction on Friday, August 25th. The stock was sold at an average price of C$0.07, for a total transaction of C$43,511.60. 31.08% of the stock is owned by company insiders.
Small Pharma Company Profile
Small Pharma Inc, a biotechnology company, focuses on developing short-duration psychedelic-assisted therapies for the treatment of mental health conditions. Its clinical program is based on N,N, dimethyltryptamine, a naturally occurring psychoactive molecule. The company's product includes SPL026, which is in clinical Phase IIa for the treatment of major depressive disorder; and SPL028, an injectable formulation of deuterated DMT, which is in Phase 1 clinical trial, as well as SPL801B, an oral dosage.
Further Reading
Receive News & Ratings for Small Pharma Daily - Enter your email address below to receive a concise daily summary of the latest news and analysts' ratings for Small Pharma and related companies with MarketBeat.com's FREE daily email newsletter.