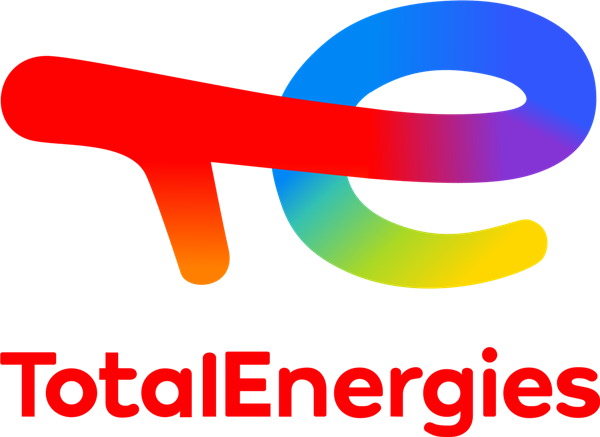 FSM Wealth Advisors LLC bought a new stake in shares of TotalEnergies SE (NYSE:TTE – Free Report) during the second quarter, according to its most recent 13F filing with the SEC. The institutional investor bought 3,904 shares of the company's stock, valued at approximately $224,000.
Several other hedge funds also recently modified their holdings of TTE. NewEdge Advisors LLC boosted its stake in TotalEnergies by 173.1% in the first quarter. NewEdge Advisors LLC now owns 27,662 shares of the company's stock valued at $1,633,000 after acquiring an additional 17,534 shares during the last quarter. Cyndeo Wealth Partners LLC grew its position in shares of TotalEnergies by 10.5% during the 1st quarter. Cyndeo Wealth Partners LLC now owns 48,773 shares of the company's stock worth $805,000 after buying an additional 4,620 shares during the period. Perpetual Ltd acquired a new position in TotalEnergies during the first quarter valued at approximately $1,061,000. abrdn plc increased its stake in TotalEnergies by 8.1% in the first quarter. abrdn plc now owns 396,860 shares of the company's stock valued at $23,435,000 after purchasing an additional 29,732 shares in the last quarter. Finally, Caprock Group LLC acquired a new stake in TotalEnergies in the first quarter worth $536,000. Institutional investors own 6.53% of the company's stock.
Wall Street Analysts Forecast Growth
TTE has been the subject of several research analyst reports. Citigroup assumed coverage on shares of TotalEnergies in a report on Wednesday, August 30th. They issued a "neutral" rating for the company. TD Cowen lowered their price target on TotalEnergies from $59.00 to $58.00 and set a "market perform" rating for the company in a report on Thursday, August 17th. Royal Bank of Canada cut their price objective on TotalEnergies from $65.00 to $60.00 and set a "sector perform" rating on the stock in a report on Thursday, July 20th. Finally, Piper Sandler lowered their target price on TotalEnergies from $68.00 to $64.00 in a research note on Tuesday, June 13th. Eight research analysts have rated the stock with a hold rating and three have issued a buy rating to the company. Based on data from MarketBeat, TotalEnergies has an average rating of "Hold" and a consensus target price of $62.67.
Want More Great Investing Ideas?
Check Out Our Latest Analysis on TotalEnergies
TotalEnergies Trading Up 0.3 %
NYSE:TTE opened at $65.47 on Tuesday. The company has a market cap of $160.70 billion, a P/E ratio of 8.54, a price-to-earnings-growth ratio of 0.75 and a beta of 0.79. TotalEnergies SE has a twelve month low of $44.61 and a twelve month high of $66.66. The business has a 50 day moving average price of $61.64 and a two-hundred day moving average price of $60.55. The company has a quick ratio of 0.96, a current ratio of 1.17 and a debt-to-equity ratio of 0.35.
TotalEnergies (NYSE:TTE – Get Free Report) last announced its earnings results on Thursday, July 27th. The company reported $1.99 EPS for the quarter, missing the consensus estimate of $2.21 by ($0.22). The business had revenue of $56.27 billion for the quarter, compared to analyst estimates of $42.61 billion. TotalEnergies had a return on equity of 24.61% and a net margin of 7.76%. As a group, analysts expect that TotalEnergies SE will post 9.36 EPS for the current fiscal year.
TotalEnergies Profile
TotalEnergies SE, a multi-energy company, produces and markets fuels, natural gas, and electricity in France, rest of Europe, North America, Africa, and internationally. It operates through Integrated Gas, Renewables & Power; Exploration & Production; Refining & Chemicals; and Marketing & Services segments.
Featured Stories
Receive News & Ratings for TotalEnergies Daily - Enter your email address below to receive a concise daily summary of the latest news and analysts' ratings for TotalEnergies and related companies with MarketBeat.com's FREE daily email newsletter.