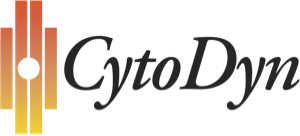 CytoDyn Inc. (OTCMKTS:CYDY – Get Free Report) was the recipient of a large decrease in short interest during the month of August. As of August 31st, there was short interest totalling 14,770,500 shares, a decrease of 8.1% from the August 15th total of 16,067,600 shares. Based on an average daily volume of 1,727,100 shares, the days-to-cover ratio is currently 8.6 days.
CytoDyn Stock Performance
Shares of CYDY traded down $0.00 during mid-day trading on Tuesday, hitting $0.19. 748,657 shares of the company traded hands, compared to its average volume of 797,274. CytoDyn has a 1-year low of $0.15 and a 1-year high of $0.63. The business has a 50 day moving average of $0.22 and a 200 day moving average of $0.27.
About CytoDyn
Want More Great Investing Ideas?
CytoDyn Inc operates as a clinical-stage biotechnology company. The company focuses on developing treatments for multiple therapeutic indications based on leronlimab, a novel humanized monoclonal antibody targeting the CCR5 receptor in the areas of human immunodeficiency virus (HIV), non-alcoholic steatohepatitis (NASH), oncology, and such as coronavirus disease (COVID-19).
See Also
Receive News & Ratings for CytoDyn Daily - Enter your email address below to receive a concise daily summary of the latest news and analysts' ratings for CytoDyn and related companies with MarketBeat.com's FREE daily email newsletter.