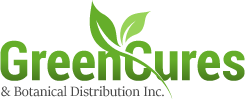 Global Roundtable Co. (OTCMKTS:GRCU – Get Free Report) was the recipient of a significant growth in short interest during the month of August. As of August 31st, there was short interest totalling 13,900 shares, a growth of 12.1% from the August 15th total of 12,400 shares. Based on an average daily volume of 41,318,700 shares, the days-to-cover ratio is currently 0.0 days.
Global Roundtable Stock Down 25.0 %
OTCMKTS GRCU traded down $0.00 during trading hours on Tuesday, hitting $0.00. The company had a trading volume of 3,316,480 shares, compared to its average volume of 16,569,128. Global Roundtable has a fifty-two week low of $0.00 and a fifty-two week high of $0.00.
Global Roundtable Company Profile
Want More Great Investing Ideas?
Global Roundtable Corporation operates in the health and wellness business. It also provides products and ancillary services in the mental wellness segment and optical-vision medical care. The company was formerly known as Green Cures & Botanical Distribution Inc and changed its name to Global Roundtable Corporation in May 2023.
Recommended Stories
Receive News & Ratings for Global Roundtable Daily - Enter your email address below to receive a concise daily summary of the latest news and analysts' ratings for Global Roundtable and related companies with MarketBeat.com's FREE daily email newsletter.