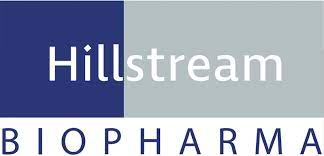 Hillstream BioPharma, Inc. (NASDAQ:HILS – Get Free Report) was the target of a large drop in short interest in the month of August. As of August 31st, there was short interest totalling 52,700 shares, a drop of 17.8% from the August 15th total of 64,100 shares. Approximately 0.4% of the company's stock are short sold. Based on an average daily volume of 236,300 shares, the short-interest ratio is currently 0.2 days.
Hillstream BioPharma Price Performance
NASDAQ HILS opened at $0.23 on Tuesday. The firm's fifty day simple moving average is $0.30 and its two-hundred day simple moving average is $0.51. Hillstream BioPharma has a 12-month low of $0.19 and a 12-month high of $2.65.
Hillstream BioPharma (NASDAQ:HILS – Get Free Report) last released its earnings results on Friday, August 11th. The company reported ($0.16) EPS for the quarter, hitting analysts' consensus estimates of ($0.16). On average, analysts predict that Hillstream BioPharma will post -0.34 earnings per share for the current fiscal year.
Institutional Trading of Hillstream BioPharma
Want More Great Investing Ideas?
Institutional investors and hedge funds have recently bought and sold shares of the business. Jane Street Group LLC acquired a new position in Hillstream BioPharma during the first quarter valued at $38,000. Citadel Advisors LLC acquired a new stake in Hillstream BioPharma during the third quarter worth about $36,000. Finally, Geode Capital Management LLC purchased a new position in Hillstream BioPharma during the first quarter valued at approximately $30,000. 13.36% of the stock is currently owned by institutional investors and hedge funds.
Analyst Ratings Changes
Separately, Dawson James lowered Hillstream BioPharma from a "buy" rating to a "neutral" rating in a research report on Monday, July 17th.
Check Out Our Latest Report on Hillstream BioPharma
About Hillstream BioPharma
Hillstream BioPharma, Inc, a pre-clinical biotechnology company, develops novel therapeutic candidates targeting ferroptosis, an anti-cancer mechanism resulting in iron mediated cell death (IMCD) and targeted immuno-oncology novel biologics for the treatment drug resistant cancers. The company's product candidate is HSB-1216, an IMCD inducer targeting solid tumors.
Recommended Stories
Receive News & Ratings for Hillstream BioPharma Daily - Enter your email address below to receive a concise daily summary of the latest news and analysts' ratings for Hillstream BioPharma and related companies with MarketBeat.com's FREE daily email newsletter.