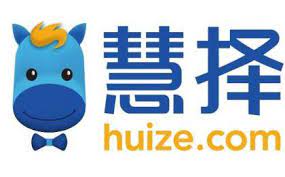 Huize Holding Limited (NASDAQ:HUIZ – Get Free Report) saw a significant decline in short interest during the month of August. As of August 31st, there was short interest totalling 237,400 shares, a decline of 8.1% from the August 15th total of 258,200 shares. Approximately 0.5% of the company's shares are short sold. Based on an average daily volume of 24,800 shares, the days-to-cover ratio is currently 9.6 days.
Wall Street Analyst Weigh In
Separately, TheStreet upgraded shares of Huize from a "d" rating to a "c" rating in a report on Friday, August 25th.
Check Out Our Latest Research Report on Huize
Huize Trading Down 1.8 %
Want More Great Investing Ideas?
HUIZ stock
traded down $0.02 during midday trading on Tuesday, hitting $1.10. The stock had a trading volume of 3,331 shares, compared to its average volume of 115,222. The firm has a market cap of $56.29 million, a P/E ratio of 18.33 and a beta of 0.57. Huize has a 1-year low of $0.45 and a 1-year high of $2.08. The business has a fifty day moving average price of $1.23 and a two-hundred day moving average price of $1.23.
Huize (NASDAQ:HUIZ – Get Free Report) last announced its quarterly earnings data on Tuesday, August 15th. The company reported $0.04 earnings per share for the quarter. Huize had a net margin of 2.35% and a return on equity of 8.55%. The firm had revenue of $50.78 million for the quarter.
Institutional Investors Weigh In On Huize
A hedge fund recently raised its stake in Huize stock. Citadel Advisors LLC increased its holdings in Huize Holding Limited (NASDAQ:HUIZ – Free Report) by 86.6% during the third quarter, according to its most recent 13F filing with the Securities and Exchange Commission (SEC). The fund owned 31,947 shares of the company's stock after acquiring an additional 14,824 shares during the period. Citadel Advisors LLC owned about 0.06% of Huize worth $27,000 at the end of the most recent quarter. 0.10% of the stock is currently owned by institutional investors and hedge funds.
Huize Company Profile
Huize Holding Limited, together with its subsidiaries, offers insurance brokerage services in the People's Republic of China. The company provides life and health insurance products, such as critical illness, illness and disease, and term and whole life insurance products; and property and casualty insurance products, including travel, individual casualty, and corporate liability insurance products.
Further Reading
Receive News & Ratings for Huize Daily - Enter your email address below to receive a concise daily summary of the latest news and analysts' ratings for Huize and related companies with MarketBeat.com's FREE daily email newsletter.