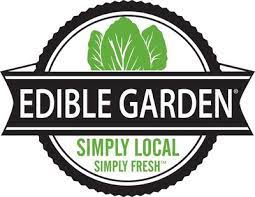 Edible Garden (NASDAQ:EDBL – Get Free Report) issued its earnings results on Monday. The company reported ($0.69) earnings per share (EPS) for the quarter, missing the consensus estimate of ($0.60) by ($0.09), MarketWatch Earnings reports. The firm had revenue of $3.29 million during the quarter. Edible Garden had a negative net margin of 68.67% and a negative return on equity of 639.04%.
Edible Garden Trading Down 14.3 %
Shares of Edible Garden stock opened at $0.54 on Tuesday. Edible Garden has a 1 year low of $0.49 and a 1 year high of $19.80. The company has a market capitalization of $1.53 million, a price-to-earnings ratio of -0.03 and a beta of 2.57. The business has a fifty day simple moving average of $0.70 and a two-hundred day simple moving average of $1.17. The company has a debt-to-equity ratio of 1.16, a current ratio of 2.47 and a quick ratio of 2.22.
Institutional Trading of Edible Garden
An institutional investor recently bought a new position in Edible Garden stock. Sabby Management LLC acquired a new position in shares of Edible Garden AG Incorporated (NASDAQ:EDBL – Free Report) in the first quarter, according to the company in its most recent 13F filing with the Securities & Exchange Commission. The fund acquired 42,500 shares of the company's stock, valued at approximately $98,000. Sabby Management LLC owned 1.74% of Edible Garden as of its most recent SEC filing. Institutional investors and hedge funds own 11.50% of the company's stock.
Edible Garden Company Profile
Want More Great Investing Ideas?
(
Get Free Report
)
Edible Garden AG Incorporated, together with its subsidiaries, operate as a controlled environment agriculture farming company. It offers various packaged products, including cilantro, rosemary, mint, thyme, oregano, bay leaves, chives, poultry mix, sage, dill, buttercrunch living lettuce, basil, living butterhead lettuce, basil, parsley, arugula spring mix, baby arugula blend, baby romaine, and crisp ranch and Caesar salad kits.
Further Reading
Receive News & Ratings for Edible Garden Daily - Enter your email address below to receive a concise daily summary of the latest news and analysts' ratings for Edible Garden and related companies with MarketBeat.com's FREE daily email newsletter.