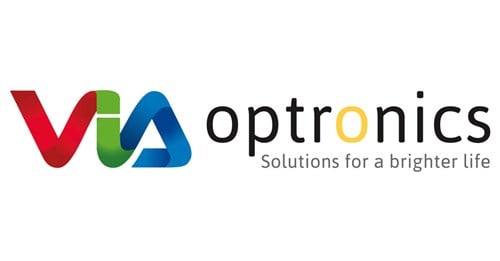 VIA optronics AG (NYSE:VIAO – Get Free Report) saw a significant growth in short interest in the month of October. As of October 31st, there was short interest totalling 1,200 shares, a growth of 20.0% from the October 15th total of 1,000 shares. Based on an average daily trading volume, of 2,800 shares, the short-interest ratio is presently 0.4 days.
VIA optronics Stock Up 11.8 %
VIAO stock opened at $1.23 on Wednesday. The business has a 50-day moving average of $1.17 and a 200-day moving average of $1.79. VIA optronics has a fifty-two week low of $1.00 and a fifty-two week high of $4.00.
Institutional Inflows and Outflows
A hedge fund recently raised its stake in VIA optronics stock. Royce & Associates LP boosted its stake in shares of VIA optronics AG (NYSE:VIAO – Free Report) by 2.8% in the 1st quarter, according to its most recent Form 13F filing with the SEC. The fund owned 1,627,166 shares of the company's stock after purchasing an additional 44,053 shares during the period. Royce & Associates LP owned 7.18% of VIA optronics worth $4,393,000 as of its most recent filing with the SEC.
About VIA optronics
Want More Great Investing Ideas?
(
Get Free Report
)
VIA optronics AG, together with its subsidiaries, provides display solutions worldwide. It also develops, manufactures, and sells customized and application-specific metal mesh touch sensors and electrode base film materials for use in touch modules or other touch products. In addition, the company offers interactive display solutions, including curved display panels and solutions integrating multiple display touch assemblies; and optical bonding services, as well as licenses optical bonding process and sells related equipment.
Recommended Stories
Receive News & Ratings for VIA optronics Daily - Enter your email address below to receive a concise daily summary of the latest news and analysts' ratings for VIA optronics and related companies with MarketBeat.com's FREE daily email newsletter.