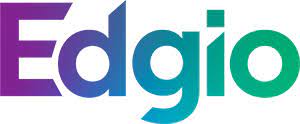 Edgio (NASDAQ:EGIO – Get Free Report) released its quarterly earnings data on Wednesday. The company reported ($0.07) earnings per share for the quarter, hitting analysts' consensus estimates of ($0.07), MarketWatch Earnings reports. Edgio had a negative net margin of 37.36% and a negative return on equity of 41.54%.
Edgio Price Performance
NASDAQ EGIO opened at $0.65 on Thursday. Edgio has a 12-month low of $0.45 and a 12-month high of $1.79. The firm's fifty day simple moving average is $0.80 and its two-hundred day simple moving average is $0.71. The company has a current ratio of 0.94, a quick ratio of 0.94 and a debt-to-equity ratio of 0.78. The firm has a market capitalization of $146.56 million, a P/E ratio of -0.92 and a beta of 0.94.
Institutional Trading of Edgio
A number of institutional investors have recently made changes to their positions in the business. Savant Capital LLC purchased a new stake in Edgio in the fourth quarter valued at about $31,000. LPL Financial LLC purchased a new position in shares of Edgio in the 4th quarter valued at approximately $39,000. UBS Group AG acquired a new stake in Edgio in the 4th quarter worth approximately $397,000. Raymond James Financial Services Advisors Inc. purchased a new stake in Edgio during the 4th quarter worth approximately $150,000. Finally, HighTower Advisors LLC purchased a new stake in Edgio during the 4th quarter worth approximately $57,000. Institutional investors and hedge funds own 23.16% of the company's stock.
Wall Street Analysts Forecast Growth
Want More Great Investing Ideas?
Several brokerages recently issued reports on EGIO. Lake Street Capital cut their price objective on shares of Edgio from $2.00 to $1.50 and set a "buy" rating on the stock in a report on Thursday, July 20th. DA Davidson reissued a "neutral" rating and issued a $0.75 price target on shares of Edgio in a research report on Wednesday, August 16th.
View Our Latest Stock Report on Edgio
Edgio Company Profile
Edgio, Inc provides edge-enabled software solutions in the Americas, Europe, the Middle East, Africa, and the Asia Pacific. The company operates private global networks with distributed computing resources and extensive connectivity to last-mile broadband network providers; offers live and on-demand video delivery services; and provides platform, media, and application solutions.
Featured Stories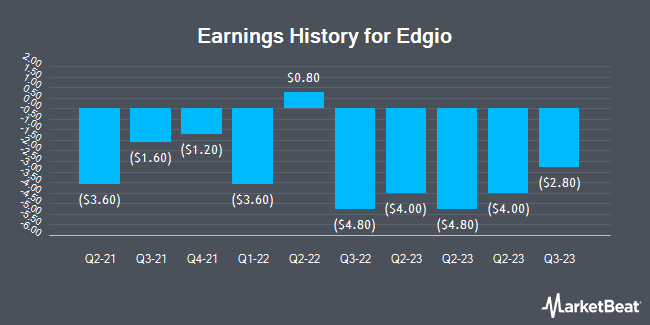 Receive News & Ratings for Edgio Daily - Enter your email address below to receive a concise daily summary of the latest news and analysts' ratings for Edgio and related companies with MarketBeat.com's FREE daily email newsletter.