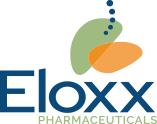 Eloxx Pharmaceuticals (NASDAQ:ELOX – Get Free Report) released its earnings results on Monday. The company reported ($1.31) EPS for the quarter, topping analysts' consensus estimates of ($1.97) by $0.66, reports.
Eloxx Pharmaceuticals Price Performance
Shares of ELOX stock opened at $1.10 on Thursday. The company has a market capitalization of $3.03 million, a price-to-earnings ratio of -0.12 and a beta of 2.73. Eloxx Pharmaceuticals has a one year low of $1.00 and a one year high of $10.90. The company's fifty day moving average price is $3.28 and its 200-day moving average price is $5.03.
Institutional Inflows and Outflows
Several hedge funds have recently bought and sold shares of ELOX. Renaissance Technologies LLC bought a new stake in Eloxx Pharmaceuticals during the second quarter valued at about $48,000. Bank of America Corp DE grew its position in shares of Eloxx Pharmaceuticals by 238.0% during the first quarter. Bank of America Corp DE now owns 58,213 shares of the company's stock worth $32,000 after purchasing an additional 40,990 shares in the last quarter. Finally, Armistice Capital LLC bought a new stake in Eloxx Pharmaceuticals during the 3rd quarter valued at approximately $1,323,000. Institutional investors own 8.64% of the company's stock.
About Eloxx Pharmaceuticals
Want More Great Investing Ideas?
(
Get Free Report
)
Eloxx Pharmaceuticals, Inc, a clinical-stage biopharmaceutical company, focuses on developing ribosome modulation for the treatment of rare and ultra-rare premature stop codon diseases. Its lead investigational drug product candidate is ELX-02, which is in Phase 2 clinical trial for the treatment of cystic fibrosis and nephropathic cystinosis patients with diagnosed nonsense mutations.
See Also
Receive News & Ratings for Eloxx Pharmaceuticals Daily - Enter your email address below to receive a concise daily summary of the latest news and analysts' ratings for Eloxx Pharmaceuticals and related companies with MarketBeat.com's FREE daily email newsletter.