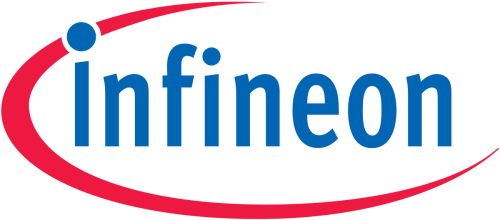 Infineon Technologies (OTCMKTS:IFNNY – Get Free Report) released its quarterly earnings results on Tuesday. The technology company reported $0.71 EPS for the quarter, topping analysts' consensus estimates of $0.63 by $0.08, MarketWatch Earnings reports. Infineon Technologies had a return on equity of 22.58% and a net margin of 19.17%.
Infineon Technologies Stock Up 9.0 %
Shares of OTCMKTS IFNNY opened at $36.22 on Thursday. Infineon Technologies has a 12-month low of $28.83 and a 12-month high of $44.46. The company has a quick ratio of 1.19, a current ratio of 1.93 and a debt-to-equity ratio of 0.29. The firm's 50-day simple moving average is $32.75 and its 200 day simple moving average is $36.57. The company has a market cap of $47.30 billion, a price-to-earnings ratio of 14.55, a price-to-earnings-growth ratio of 0.81 and a beta of 1.85.
About Infineon Technologies
Want More Great Investing Ideas?
Infineon Technologies AG designs, develops, manufactures, and markets semiconductors and related system solutions worldwide. Its Automotive segment offers automotive microcontrollers; 3D ToF, magnetic, and pressure sensors; discrete power semiconductors; IGBT modules; industrial microcontrollers; power and radar sensor ICs; transceivers; SiC diodes, MOSEFTs, and modules; and voltage regulators for use in assistance and safety systems, comfort electronics, infotainment, powertrain, and security products.
Read More
Receive News & Ratings for Infineon Technologies Daily - Enter your email address below to receive a concise daily summary of the latest news and analysts' ratings for Infineon Technologies and related companies with MarketBeat.com's FREE daily email newsletter.