Vaso (OTCMKTS:VASO – Get Free Report) released its quarterly earnings data on Tuesday. The company reported $0.01 earnings per share for the quarter, reports. The business had revenue of $19.45 million for the quarter. Vaso had a return on equity of 61.62% and a net margin of 15.93%.
Vaso Trading Down 8.1 %
OTCMKTS:VASO opened at $0.24 on Thursday. The stock has a 50-day simple moving average of $0.32 and a 200 day simple moving average of $0.28. Vaso has a 52-week low of $0.16 and a 52-week high of $0.37.
Vaso Company Profile
Want More Great Investing Ideas?
Vaso Corporation, together with its subsidiaries, operates in the healthcare equipment and information technology industries in the United States and internationally. The company operates through three segments: IT, Professional Sales Service, and Equipment. The IT segment primarily focuses on healthcare IT and managed network technology services.
Featured Articles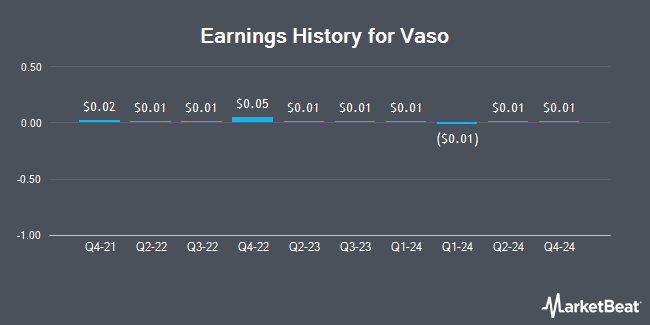 Receive News & Ratings for Vaso Daily - Enter your email address below to receive a concise daily summary of the latest news and analysts' ratings for Vaso and related companies with MarketBeat.com's FREE daily email newsletter.