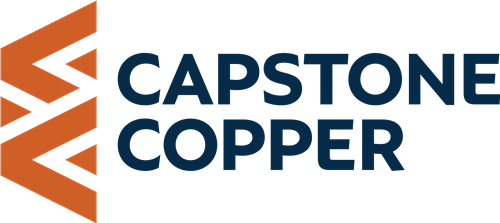 Capstone Copper Corp. (OTCMKTS:CSCCF – Get Free Report) saw a significant drop in short interest in the month of October. As of October 31st, there was short interest totalling 3,496,300 shares, a drop of 11.3% from the October 15th total of 3,943,300 shares. Based on an average daily volume of 210,000 shares, the short-interest ratio is currently 16.6 days.
Capstone Copper Stock Down 0.8 %
OTCMKTS:CSCCF opened at C$3.58 on Friday. Capstone Copper has a fifty-two week low of C$3.02 and a fifty-two week high of C$5.32. The firm's 50 day moving average is C$3.83 and its two-hundred day moving average is C$4.30.
About Capstone Copper
Want More Great Investing Ideas?
Capstone Copper Corp. operates as a copper mining company in the United States, Chile, and Mexico. The company explores for copper, silver, zinc, and other metals. It owns interests in the Pinto Valley copper mine located in Arizona, the United States; Mantos Blancos copper-silver mine located in the Antofagasta region, Chile; Mantoverde coppergold mine located in the Atacama region, Chile; and Cozamin copper-silver mine located in Zacatecas, Mexico.
Recommended Stories
Receive News & Ratings for Capstone Copper Daily - Enter your email address below to receive a concise daily summary of the latest news and analysts' ratings for Capstone Copper and related companies with MarketBeat.com's FREE daily email newsletter.