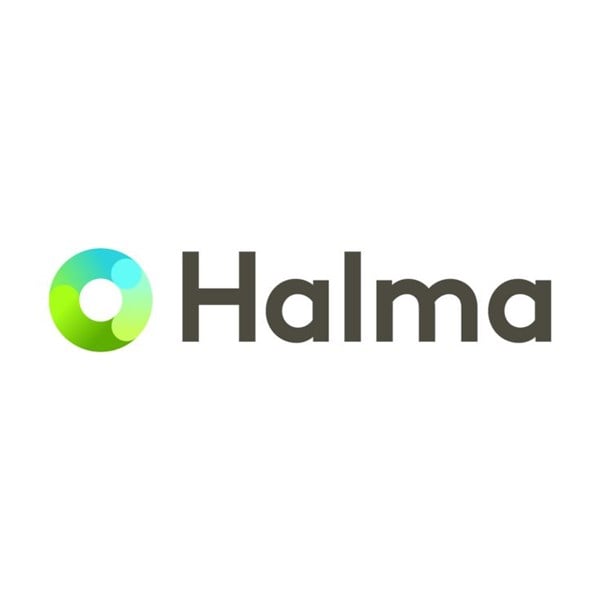 Halma plc (LON:HLMA – Get Free Report) declared a dividend on Thursday, November 16th, Upcoming.Co.Uk reports. Stockholders of record on Thursday, December 21st will be paid a dividend of GBX 8.41 ($0.10) per share on Friday, February 2nd. This represents a dividend yield of 0.43%. The ex-dividend date is Thursday, December 21st. The official announcement can be viewed at this link.
Halma Trading Up 2.4 %
Shares of Halma stock opened at GBX 2,077 ($25.51) on Friday. The company's fifty day simple moving average is GBX 1,943.33 and its 200-day simple moving average is GBX 2,153.20. The stock has a market capitalization of £7.89 billion, a PE ratio of 3,270.97, a P/E/G ratio of 3.76 and a beta of 0.51. Halma has a 1-year low of GBX 1,802 ($22.13) and a 1-year high of GBX 2,520.95 ($30.96). The company has a debt-to-equity ratio of 47.92, a current ratio of 2.62 and a quick ratio of 1.51.
Analyst Upgrades and Downgrades
Separately, Shore Capital restated a "buy" rating on shares of Halma in a research note on Thursday.
Want More Great Investing Ideas?
Get Our Latest Analysis on HLMA
Insider Activity at Halma
In other news, insider Steve Gunning bought 1,551 shares of the stock in a transaction that occurred on Friday, September 22nd. The shares were bought at an average price of GBX 1,934 ($23.75) per share, for a total transaction of £29,996.34 ($36,836.96). 2.03% of the stock is owned by corporate insiders.
About Halma
Halma plc, together its subsidiaries, provides technology solutions in the safety, health, and environmental markets in the United States, Mainland Europe, the United Kingdom, the Asia Pacific, Africa, the Middle East, and internationally. It operates through three segments: Safety, Environmental & Analysis, and Medical.
See Also
Receive News & Ratings for Halma Daily - Enter your email address below to receive a concise daily summary of the latest news and analysts' ratings for Halma and related companies with MarketBeat.com's FREE daily email newsletter.