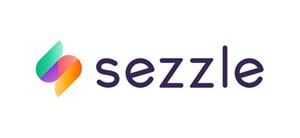 Sezzle Inc. (NASDAQ:SEZL – Get Free Report) CEO Charles Youakim bought 11,494 shares of Sezzle stock in a transaction that occurred on Wednesday, November 15th. The stock was purchased at an average cost of $10.23 per share, with a total value of $117,583.62. Following the completion of the acquisition, the chief executive officer now directly owns 2,226,576 shares in the company, valued at approximately $22,777,872.48. The transaction was disclosed in a legal filing with the SEC, which can be accessed through this link.
Sezzle Price Performance
Shares of NASDAQ SEZL opened at $11.51 on Friday. The stock has a market capitalization of $65.61 million and a PE ratio of 21.72. The company has a current ratio of 1.94, a quick ratio of 1.94 and a debt-to-equity ratio of 3.54. The stock has a fifty day moving average price of $16.95. Sezzle Inc. has a 1 year low of $7.15 and a 1 year high of $81.08.
Sezzle (NASDAQ:SEZL – Get Free Report) last announced its quarterly earnings data on Monday, August 14th. The company reported $0.20 EPS for the quarter. Sezzle had a return on equity of 70.48% and a net margin of 5.67%. The business had revenue of $34.94 million for the quarter.
About Sezzle
Want More Great Investing Ideas?
(
Get Free Report
)
Sezzle Inc operates as a technology-enabled payments company primarily in the United States and Canada. The company provides payment solution at online stores and various brick-and-mortar retail locations that connects consumers with merchants. Its platform enables customers to make online purchases and split the payment for the purchase in four equal interest free payments over six weeks.
Recommended Stories
Receive News & Ratings for Sezzle Daily - Enter your email address below to receive a concise daily summary of the latest news and analysts' ratings for Sezzle and related companies with MarketBeat.com's FREE daily email newsletter.