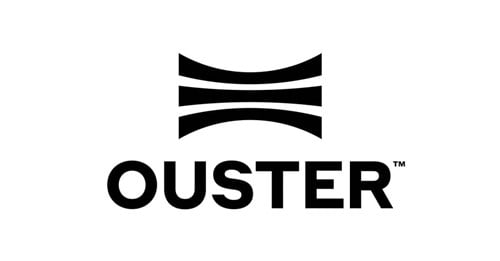 Ouster, Inc. (NYSE:OUST – Get Free Report) Director Ernest E. Maddock purchased 7,000 shares of the firm's stock in a transaction on Wednesday, November 15th. The stock was bought at an average cost of $5.29 per share, with a total value of $37,030.00. Following the acquisition, the director now owns 45,924 shares of the company's stock, valued at approximately $242,937.96. The transaction was disclosed in a filing with the SEC, which is accessible through the SEC website.
Ouster Price Performance
OUST stock opened at $5.39 on Friday. The company has a debt-to-equity ratio of 0.21, a current ratio of 4.11 and a quick ratio of 3.76. The business has a 50 day simple moving average of $4.54 and a 200-day simple moving average of $5.26. The firm has a market capitalization of $212.91 million, a PE ratio of -0.43 and a beta of 2.18. Ouster, Inc. has a 1 year low of $3.21 and a 1 year high of $19.20.
Institutional Investors Weigh In On Ouster
A number of large investors have recently made changes to their positions in the stock. Worth Venture Partners LLC purchased a new position in Ouster in the third quarter worth approximately $1,587,000. AQR Capital Management LLC purchased a new position in Ouster in the third quarter worth approximately $69,000. Northern Trust Corp grew its position in Ouster by 37.6% in the third quarter. Northern Trust Corp now owns 64,273 shares of the company's stock worth $324,000 after acquiring an additional 17,564 shares during the period. Stifel Financial Corp purchased a new position in Ouster in the third quarter worth approximately $75,000. Finally, AIGH Capital Management LLC acquired a new position in Ouster during the third quarter worth $6,491,000. 24.96% of the stock is currently owned by hedge funds and other institutional investors.
Wall Street Analyst Weigh In
Want More Great Investing Ideas?
OUST has been the subject of a number of research reports. Rosenblatt Securities lowered their price target on Ouster from $17.50 to $12.00 and set a "buy" rating for the company in a research report on Friday, November 10th. Citigroup boosted their price objective on Ouster from $6.10 to $7.50 and gave the stock a "neutral" rating in a research note on Thursday, August 17th.
View Our Latest Analysis on OUST
Ouster Company Profile
Ouster, Inc designs and manufactures high-resolution digital lidar sensors and enabling software that offers 3D vision to machinery, vehicles, robots, and fixed infrastructure assets. Its product portfolio includes OS, a scanning sensor; and DF, a solid-state flash sensor. The company is based in San Francisco, California.
See Also
Receive News & Ratings for Ouster Daily - Enter your email address below to receive a concise daily summary of the latest news and analysts' ratings for Ouster and related companies with MarketBeat.com's FREE daily email newsletter.