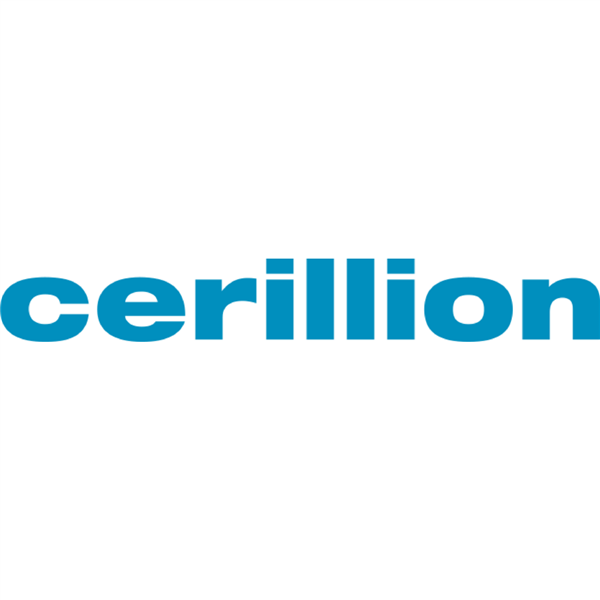 Cerillion (LON:CER – Get Free Report)'s stock had its "buy" rating restated by investment analysts at Canaccord Genuity Group in a research report issued to clients and investors on Monday, Digital Look reports. They currently have a GBX 1,675 ($20.57) price target on the stock. Canaccord Genuity Group's target price indicates a potential upside of 28.85% from the stock's current price.
Separately, Berenberg Bank boosted their price target on shares of Cerillion from GBX 1,400 ($17.19) to GBX 1,500 ($18.42) and gave the company a "buy" rating in a research report on Monday.
View Our Latest Stock Analysis on CER
Cerillion Stock Down 0.4 %
Want More Great Investing Ideas?
Cerillion stock
traded down GBX 5 ($0.06) during mid-day trading on Monday, hitting GBX 1,300 ($15.96). The company had a trading volume of 127,716 shares, compared to its average volume of 41,926. The stock has a market cap of £383.63 million, a price-to-earnings ratio of 3,333.33 and a beta of 1.03. The company has a quick ratio of 2.75, a current ratio of 2.71 and a debt-to-equity ratio of 11.32. Cerillion has a 1 year low of GBX 953.20 ($11.71) and a 1 year high of GBX 1,520 ($18.67). The business has a fifty day moving average of GBX 1,241.32 and a 200 day moving average of GBX 1,273.29.
About Cerillion
Cerillion Plc provides software for billing, charging, and customer relationship management (CRM) to the telecommunications sector in the United Kingdom, Europe, the Middle East, the Americas, and the Asia Pacific. It operates through three segments: Software, Services, and Third-Party. The company offers Cerillion Enterprise BSS/OSS Suite, a pre-integrated end-to-end solutions for mobile, fixed, cable, and multi-service communications providers; and Cerillion Skyline, a Software-as-a-Service billing for the next generation of subscription and usage-based services.
Featured Stories
Receive News & Ratings for Cerillion Daily - Enter your email address below to receive a concise daily summary of the latest news and analysts' ratings for Cerillion and related companies with MarketBeat.com's FREE daily email newsletter.