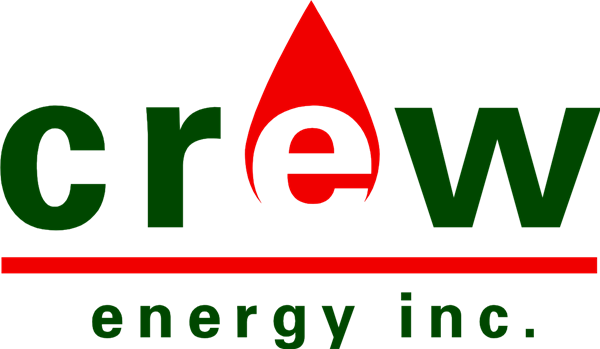 Crew Energy Inc. (TSE:CR – Get Free Report) Senior Officer John Glenn Leach sold 85,000 shares of the business's stock in a transaction on Friday, November 17th. The shares were sold at an average price of C$5.45, for a total transaction of C$463,505.00.
Crew Energy Stock Down 1.3 %
TSE:CR traded down C$0.07 during trading hours on Monday, reaching C$5.31. 192,609 shares of the stock were exchanged, compared to its average volume of 440,024. The company has a debt-to-equity ratio of 4.00, a current ratio of 0.33 and a quick ratio of 0.92. Crew Energy Inc. has a twelve month low of C$4.15 and a twelve month high of C$6.94. The stock has a market cap of C$820.29 million, a PE ratio of 5.84, a PEG ratio of 0.09 and a beta of 1.89. The firm has a 50 day moving average of C$5.97 and a 200 day moving average of C$5.66.
Wall Street Analyst Weigh In
CR has been the topic of several recent analyst reports. BMO Capital Markets lifted their target price on Crew Energy from C$7.00 to C$8.00 in a report on Thursday, August 10th. Raymond James boosted their price objective on Crew Energy from C$7.50 to C$8.50 in a research report on Friday, September 8th. Stifel Nicolaus raised their target price on shares of Crew Energy from C$9.25 to C$9.50 in a report on Monday, October 16th. National Bankshares lifted their price target on shares of Crew Energy from C$6.50 to C$7.00 and gave the company a "sector perform" rating in a research note on Thursday, October 12th. Finally, Canaccord Genuity Group increased their price objective on shares of Crew Energy from C$7.50 to C$8.00 in a research report on Friday, October 20th.
Want More Great Investing Ideas?
Check Out Our Latest Analysis on Crew Energy
About Crew Energy
Crew Energy Inc engages in the acquisition, exploration, development, and production of crude oil, natural gas, and natural gas liquids (NGL) in Canada. Its principal properties include Montney oil and liquids-rich natural gas assets comprising Septimus, West Septimus, Groundbirch, and Tower in northeast British Columbia.
See Also
Receive News & Ratings for Crew Energy Daily - Enter your email address below to receive a concise daily summary of the latest news and analysts' ratings for Crew Energy and related companies with MarketBeat.com's FREE daily email newsletter.