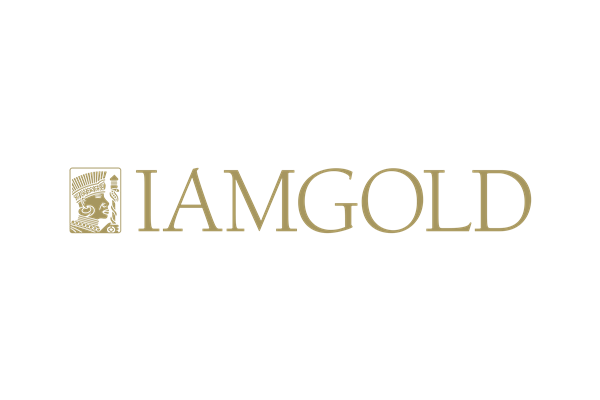 IAMGOLD Co. (TSE:IMG – Get Free Report) (NYSE:IAG)'s share price rose 5.7% during mid-day trading on Tuesday . The company traded as high as C$3.35 and last traded at C$3.35. Approximately 129,401 shares changed hands during trading, a decline of 85% from the average daily volume of 885,466 shares. The stock had previously closed at C$3.17.
Analyst Upgrades and Downgrades
Several equities research analysts have recently commented on the stock. TD Securities reduced their price target on shares of IAMGOLD from C$5.50 to C$5.00 and set a "buy" rating for the company in a research report on Monday, November 13th. National Bankshares decreased their price target on shares of IAMGOLD from C$4.50 to C$4.00 in a research report on Monday, November 13th. Royal Bank of Canada raised shares of IAMGOLD from an "underperform" rating to a "sector perform" rating and boosted their price objective for the company from C$1.75 to C$2.75 in a research report on Tuesday, September 12th. Finally, Cormark lowered their target price on IAMGOLD from C$6.00 to C$5.50 in a research report on Monday, August 14th. Four research analysts have rated the stock with a hold rating and one has issued a buy rating to the company. According to data from MarketBeat, the company currently has a consensus rating of "Hold" and an average target price of C$4.04.
View Our Latest Analysis on IAMGOLD
IAMGOLD Price Performance
Want More Great Investing Ideas?
The company has a market cap of C$1.61 billion, a P/E ratio of 12.19, a PEG ratio of -0.28 and a beta of 1.24. The firm's 50-day moving average is C$3.17 and its two-hundred day moving average is C$3.43. The company has a debt-to-equity ratio of 42.37, a current ratio of 1.60 and a quick ratio of 1.19.
About IAMGOLD
IAMGOLD Corporation, through its subsidiaries, explores, develops, and operates gold mining properties in North America and West Africa. The company owns 100% interest in the Westwood mine, covers an area of 1,925 hectare and located in Quebec and the Côté gold project, which covers an area of 596 square kilometer located in Ontario, Canada; and 90% interests in the Essakane mine situated in Burkina Faso and Boto gold project located in Senegal, West Africa.
Featured Articles
Receive News & Ratings for IAMGOLD Daily - Enter your email address below to receive a concise daily summary of the latest news and analysts' ratings for IAMGOLD and related companies with MarketBeat.com's FREE daily email newsletter.