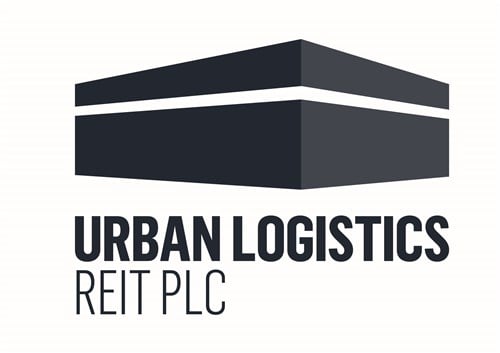 Urban Logistics REIT plc (LON:SHED – Get Free Report) insider Lynda Heywood acquired 21,024 shares of Urban Logistics REIT stock in a transaction dated Monday, November 20th. The stock was purchased at an average price of GBX 118 ($1.48) per share, with a total value of £24,808.32 ($31,037.56).
Urban Logistics REIT Stock Performance
Urban Logistics REIT stock traded down GBX 0.40 ($0.01) during midday trading on Tuesday, hitting GBX 119.40 ($1.49). 1,881,999 shares of the company were exchanged, compared to its average volume of 1,138,601. The firm has a market capitalization of £563.54 million, a PE ratio of -665.56 and a beta of 0.77. Urban Logistics REIT plc has a fifty-two week low of GBX 98.10 ($1.23) and a fifty-two week high of GBX 153.50 ($1.92). The business has a fifty day simple moving average of GBX 110.47 and a two-hundred day simple moving average of GBX 118.85. The company has a debt-to-equity ratio of 46.31, a quick ratio of 2.30 and a current ratio of 2.17.
Urban Logistics REIT Cuts Dividend
The firm also recently disclosed a dividend, which will be paid on Friday, December 15th. Shareholders of record on Thursday, November 23rd will be issued a GBX 3.25 ($0.04) dividend. This represents a yield of 2.81%. The ex-dividend date is Thursday, November 23rd. Urban Logistics REIT's payout ratio is currently -4,444.44%.
Wall Street Analyst Weigh In
Want More Great Investing Ideas?
Separately, Shore Capital reaffirmed a "buy" rating on shares of Urban Logistics REIT in a report on Thursday, November 9th.
Read Our Latest Research Report on Urban Logistics REIT
About Urban Logistics REIT
Urban Logistics REIT plc (LON: SHED) is a FTSE 250 property investment company. The Company is the only London-listed REIT to focus on specialist last mile / last touch logistics assets, with a tenant base which delivers essential goods within the UK. The Company's strategy is to invest in mid-sized logistics properties with the objective of generating attractive dividends and capital returns through active asset management.
Recommended Stories
Receive News & Ratings for Urban Logistics REIT Daily - Enter your email address below to receive a concise daily summary of the latest news and analysts' ratings for Urban Logistics REIT and related companies with MarketBeat.com's FREE daily email newsletter.