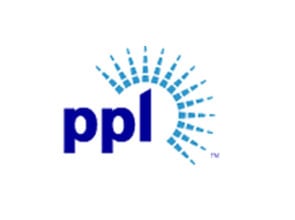 Richard Bernstein Advisors LLC boosted its holdings in PPL Co. (NYSE:PPL – Free Report) by 128.6% in the 2nd quarter, according to its most recent filing with the Securities and Exchange Commission (SEC). The firm owned 82,821 shares of the utilities provider's stock after purchasing an additional 46,590 shares during the quarter. Richard Bernstein Advisors LLC's holdings in PPL were worth $2,191,000 as of its most recent SEC filing.
Other institutional investors have also added to or reduced their stakes in the company. Epoch Investment Partners Inc. bought a new stake in PPL in the 1st quarter valued at $595,000. Vinva Investment Management Ltd purchased a new stake in shares of PPL in the first quarter worth about $679,000. Hartford Investment Management Co. boosted its stake in PPL by 16.7% during the first quarter. Hartford Investment Management Co. now owns 61,936 shares of the utilities provider's stock valued at $1,721,000 after buying an additional 8,878 shares during the last quarter. Nisa Investment Advisors LLC grew its holdings in PPL by 14.5% during the 1st quarter. Nisa Investment Advisors LLC now owns 201,267 shares of the utilities provider's stock valued at $5,593,000 after buying an additional 25,447 shares in the last quarter. Finally, Virtu Financial LLC purchased a new stake in shares of PPL during the 2nd quarter worth approximately $479,000. 73.09% of the stock is owned by hedge funds and other institutional investors.
Wall Street Analysts Forecast Growth
A number of research analysts recently weighed in on PPL shares. Morgan Stanley raised their target price on shares of PPL from $28.00 to $30.00 and gave the company an "overweight" rating in a report on Tuesday. TheStreet cut shares of PPL from a "b-" rating to a "c" rating in a research report on Friday, August 4th. Barclays dropped their price target on PPL from $26.00 to $25.00 and set an "equal weight" rating for the company in a research report on Tuesday, October 24th. Royal Bank of Canada restated an "outperform" rating on shares of PPL in a research report on Monday, October 2nd. Finally, UBS Group cut PPL from a "buy" rating to a "neutral" rating and dropped their target price for the stock from $29.00 to $25.00 in a report on Wednesday, October 4th. Five research analysts have rated the stock with a hold rating and two have assigned a buy rating to the company. According to data from MarketBeat.com, PPL has an average rating of "Hold" and an average price target of $30.13.
Want More Great Investing Ideas?
Get Our Latest Stock Analysis on PPL
PPL Trading Down 0.2 %
Shares of PPL traded down $0.05 during mid-day trading on Tuesday, reaching $26.12. 1,368,102 shares of the company's stock traded hands, compared to its average volume of 5,436,897. The company has a debt-to-equity ratio of 1.03, a current ratio of 0.96 and a quick ratio of 0.79. The stock's 50-day moving average is $24.61 and its two-hundred day moving average is $25.83. PPL Co. has a 12 month low of $22.20 and a 12 month high of $31.74. The stock has a market cap of $19.25 billion, a P/E ratio of 23.55, a P/E/G ratio of 2.22 and a beta of 0.83.
PPL Announces Dividend
The firm also recently disclosed a quarterly dividend, which will be paid on Tuesday, January 2nd. Shareholders of record on Friday, December 8th will be given a $0.24 dividend. This represents a $0.96 annualized dividend and a yield of 3.68%. The ex-dividend date is Thursday, December 7th. PPL's dividend payout ratio (DPR) is presently 86.49%.
About PPL
PPL Corporation, an energy company, focuses on providing electricity and natural gas to approximately 3.5 million customers in the United States. It operates through three segments: Kentucky Regulated, Pennsylvania Regulated, and Rhode Island Regulated. The company delivers electricity to customers in Pennsylvania, Kentucky, Virginia, and Rhode Island; delivers natural gas to customers in Kentucky and Rhode Island; and generates electricity from power plants in Kentucky.
Featured Articles
Receive News & Ratings for PPL Daily - Enter your email address below to receive a concise daily summary of the latest news and analysts' ratings for PPL and related companies with MarketBeat.com's FREE daily email newsletter.