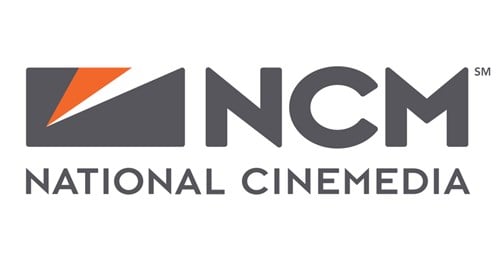 StockNews.com lowered shares of National CineMedia (NASDAQ:NCMI – Free Report) from a buy rating to a sell rating in a report released on Friday.
Several other research analysts have also commented on the company. Wedbush boosted their price target on National CineMedia to $5.00 and gave the stock a neutral rating in a research report on Wednesday, November 8th. Benchmark increased their price target on shares of National CineMedia from $5.00 to $6.00 and gave the company a speculative buy rating in a research report on Friday, September 22nd.
View Our Latest Report on NCMI
National CineMedia Stock Up 2.7 %
Want More Great Investing Ideas?
Shares of
NCMI stock
opened at $4.13 on Friday. National CineMedia has a 52-week low of $1.01 and a 52-week high of $6.49. The company has a debt-to-equity ratio of 0.02, a current ratio of 2.00 and a quick ratio of 2.00. The company's 50 day moving average is $4.18 and its 200 day moving average is $3.73.
Institutional Trading of National CineMedia
Large investors have recently made changes to their positions in the business. Sei Investments Co. acquired a new stake in National CineMedia in the 3rd quarter valued at $58,000. JPMorgan Chase & Co. raised its position in shares of National CineMedia by 1,792,883.2% during the 3rd quarter. JPMorgan Chase & Co. now owns 5,755,476 shares of the business services provider's stock worth $25,842,000 after purchasing an additional 5,755,155 shares during the last quarter. Manatuck Hill Partners LLC purchased a new position in National CineMedia in the 3rd quarter valued at about $898,000. Ancora Advisors LLC acquired a new stake in National CineMedia in the 3rd quarter worth about $751,000. Finally, PSquared Asset Management AG purchased a new stake in National CineMedia during the 3rd quarter worth approximately $3,067,000.
About National CineMedia
National CineMedia, Inc, through its subsidiary, National CineMedia, LLC, operates cinema advertising network in North America. It engages in the sale of advertising to national, regional, and local businesses in Noovie, a cinema advertising and entertainment pre-show seen on movie screens; and sells advertising on its Lobby Entertainment Network, a series of strategically-placed screens located in movie theater lobbies, as well as other forms of advertising and promotions in theatre lobbies.
See Also
Receive News & Ratings for National CineMedia Daily - Enter your email address below to receive a concise daily summary of the latest news and analysts' ratings for National CineMedia and related companies with MarketBeat.com's FREE daily email newsletter.